Cats with Feline immunodeficiency virus (FIV)
Feline immunodeficiency virus (FIV) is closely related to the human immunodeficiency virus HIV and affects between 2.5% to 4.4% of cats worldwide. A FIV diagnosis is not necessarily fatal for cats – they can live relatively long and healthy lives as carriers and transmitters of the disease for many years.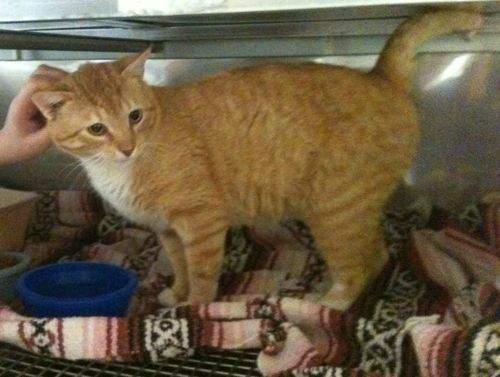 Our FIV+ cats are all healthy and beautiful and are some of the most loving, affectionate cats we have ever met – but most of them have been waiting a long time to be adopted, just because people who don't know any better are afraid of the virus they carry. Please consider adopting one of these wonderful cats! If you meet them, you will fall in love!
All fees are waived to approved adopters.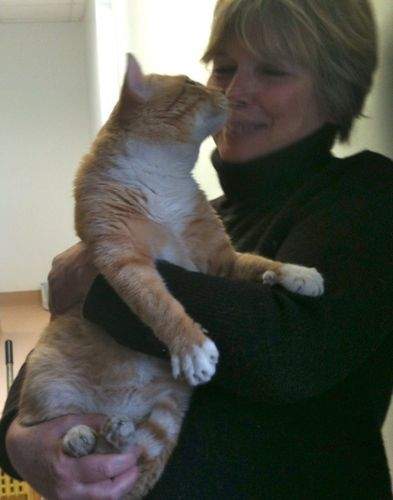 FIV transmission typically spreads when an infected cat bites an uninfected cat hard enough to break the skin. Another, less common mode of transmission is from an FIV-infected mother cat to her kitten. FIV does not seem to be commonly spread through sharing food bowls and litter boxes, social grooming, sneezing and other casual modes of contact.
What Are the
Symptoms of FIV?
FIV+ cats may not exhibit symptoms until years after the initial infection occurred. While the virus can be slow-acting, a cat's immune system is severely weakened. This makes the cat vulnerable to other infections with bacteria, fungi, and parasites.
After the initial infection, the cat is often completely asymptomatic for many years. Infected cats who receive supportive medical care and are kept in a stress-free, indoor environment can live relatively comfortable lives for months to years before the disease reaches its chronic stages.
In the event that your cat is exhibiting symptoms you should contact your veterinarian.
Enlarged lymph nodes
Fever
Anemia
Weight loss
Disheveled coat
Poor appetite
Diarrhea
Conjunctivitis
Inflammation of the gums (gingivitis)
Sneezing
Dental disease
Behavior change
Skin redness or hair loss
Wounds that don't heal
Discharge from eyes or nose
Inflammation of the mouth (stomatitis)
Frequent urination, straining to urinate or urinating outside of litter box
Volunteer at the Humane Society of Walden
The Humane Society of Walden is a no-kill, non-profit safe haven dedicated to helping stray and abandoned cats and dogs. Our animal shelter serves the communities of Montgomery, Walden, Maybrook, Crawford, Wawarsing, Shawangunk, and Mamakating, but will not turn away pets from across the country in need.
Humane Society of Walden
2489 Albany Post Road
Walden, New York 12586